Apartament 112D BPMolo
detailed information
About the apartment
You will find in the apartment
Refrigerator
Hair dryer
A sofa bed
Ironing equipment
Washing machine
Cleaning products
Private bathroom
Bath
Flat screen TV
Table
Wine glasses
Hob
Toaster
Dishwasher
Electric Kettle
Outdoor table
Kitchenette
Kitchen tools
Microwave
Set for making coffee and tea
Coffee machine
Towels
Balcony
Card access
Linen
Elevator access to upper floors
Toilet paper
View of the inner courtyard
Pets allowed
Information about the seasons
Plan your vacation at the best timeThe prices are visible in our reservation system (after selecting the date range) and available on e-mail or telephone inquiries.
Breakfast additionally payable
Additional information - worth knowing
Parking
Parking / garage space is additionally payable and prior reservation is required (more information in the price list).
Smoking tobacco products
Smoking is strictly forbidden in the rooms.
Check in
Please submit requests and inquiries for early check-in the day before arrival at the earliest! After office hours, check-in is possible, but it is necessary to inform the employees as soon as possible.
Check out
Please report the check-out before office hours during your stay. Check-out after 11:00 must be confirmed in advance (on site) by a Baltic Home employee.
Deposit
The deposit is collected against possible damages, in the amount of PLN 400.
Fees
The final cleaning fee ranges from PLN 150.00 to PLN 300.00 (the amount for cleaning is individual for each flat and appears in the further steps of the reservation) is charged once for each stay. Tourist tax - PLN 4.80 per night for each person is also a fee that must be paid.
explore the interior
gallery
information about the building
Aleja Baltic Park Molo
Address:al. Baltic Park Molo, 72-600 Świnoujście
Two new buildings located between the promenade and the beach in the Baltic Park Molo Alley 1 and 3. In the buildings there is a lift and an underground car park. The perfect location and closeness to the sea (50 meters) make the buildings be ones of the most attractive in the seaside resort.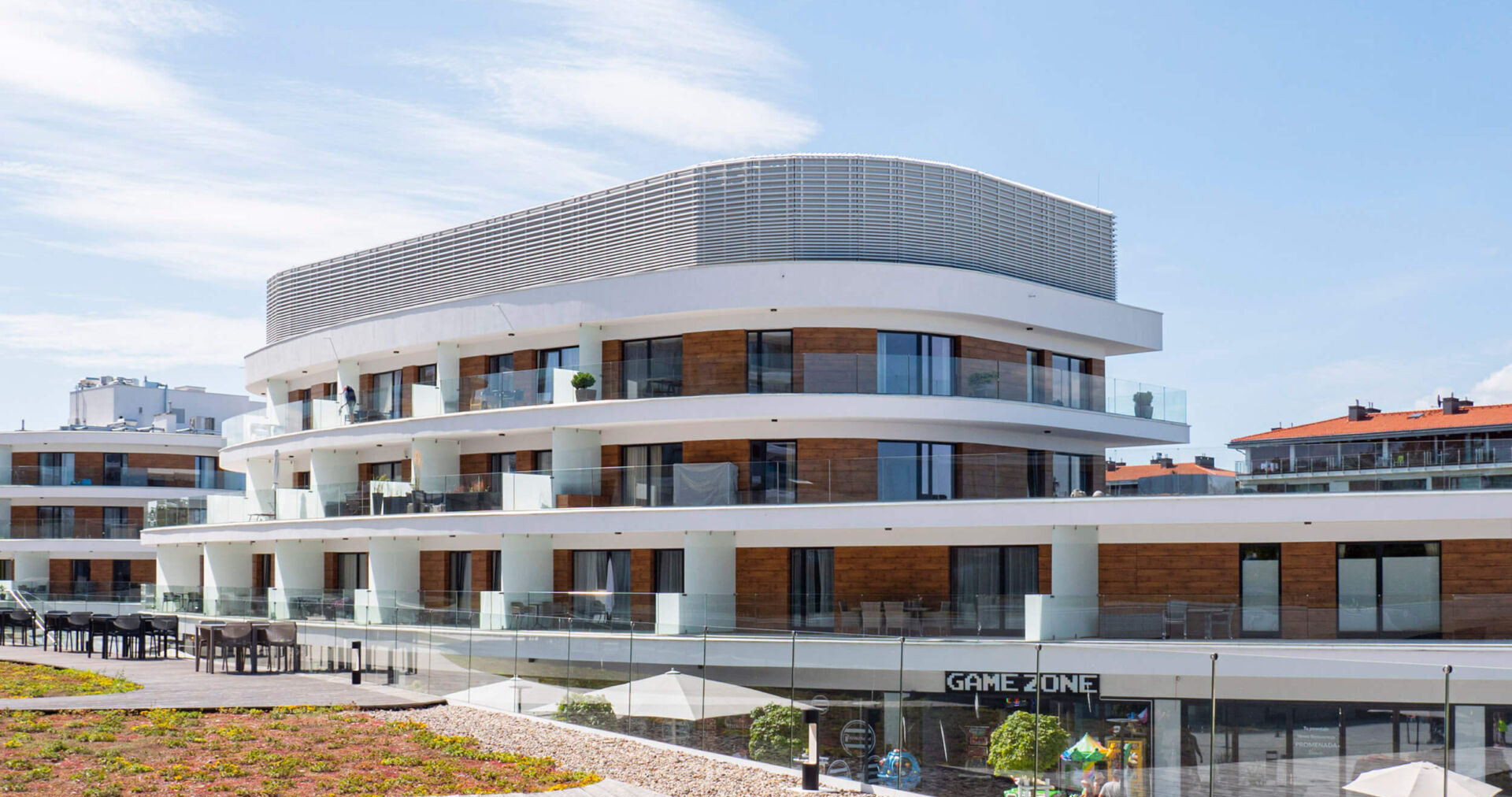 see the apartments
how to get there
Map